Andy Murray bids farewell to his beloved pet | RIP Maggie May
An inconsolable Andy Murray has been swamped with messages of sympathy after confirming his dog Maggie has died.
The tennis superstar took to social media to state that the border terrier, who has lived with Murray and wife Kim since 2008, has moved onto the other side of the rainbow.
Andy Murray has been left brokenhearted after the passing away of his 'amazing' pet dog.
He said that Maggie May played a 'gigantic part' in his family's lives as he paid respects to his beloved Terrier in a touching post.
It is a well known fact that the tennis ace often had video chats with his dogs Maggie May and Rusty while he took part in tours across the globe.
He has been quoted several times satating: "if I've had a bad match, they're great comfort."
The 35-year-old's pups were fortunate and pampered to the extent that they have been seen wearing his Olympic medals back in 2012 after striking gold in the Men's Singles competition at the London Olympic games.
"Today our family bid farewell to this incredible little dog", the 2-time Wimbledon champion wrote on Instagram.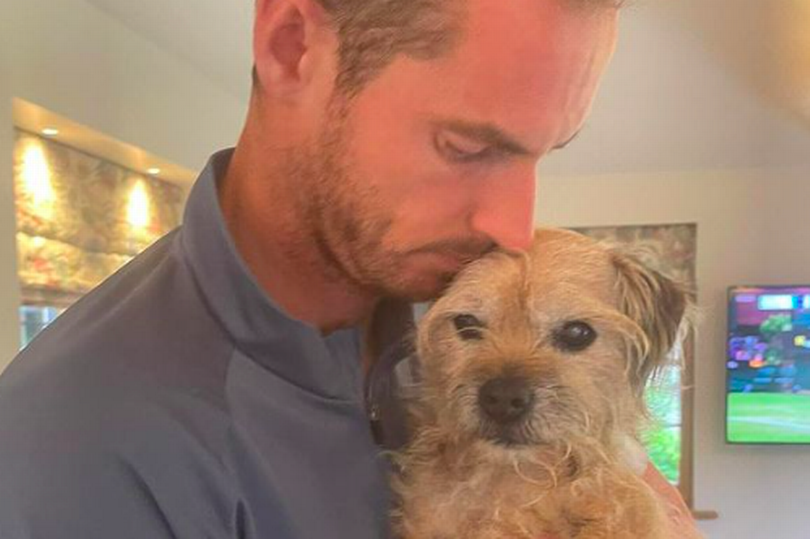 Andy Murray bids farewell to his beloved pet, RIP Maggie May, Andy Murray's pet, Andy Murray's pup, Andy Murray's pups, Andy Murray's Terrier, Andy Murray's dog dead, Andy Murray's dog RIP,