Bianca Andreescu shares her intense workout & practise at Nadal academy
In this video you will get to watch Bianca Andreescu's power and strength workout & also her practise sessions at Nadal academy.
Bianca Andreescu shared one of her full-body bolstering workout routines, and guess what many of her social media followers were ready to give it a shot.
To do her workout routine you'll need the most basic of equipment and accessories. Things like yoga mat, medicine ball, dumbbells, long resistance band, mini resistance band, bosu ball and basic gym equipment. If you don't have everything on this list, feel free to improvise and get a bit creative, and that is what Andreescu advised.
The workout includes resistance-band push-ups, medicine ball slams and throws, squats, core body work, and more! For those of you who are looking for a fresh and energetic workout that focuses on both strength and power, then Andreescu's rapid fire workout fits the bill.
Towards the end of the video there is a clip which shows her practising at the Nadal tennis academy just ahead of the clay court season.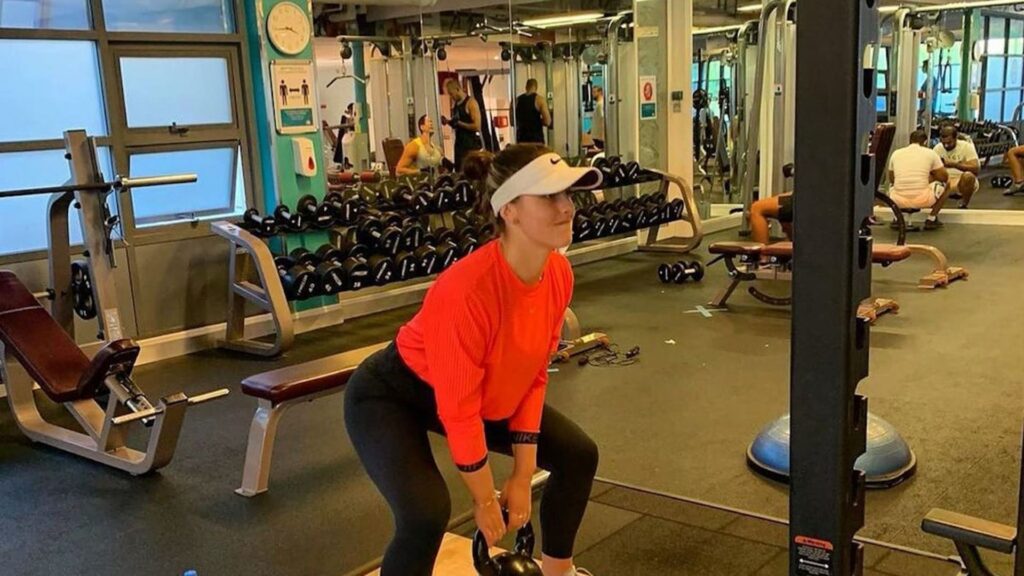 Tags: