Muguruza and Andreescu Celebrate the Tennis Season in New York while playing Ping Pong : Garbine Muguruza & Bianca Andreescu are about to start their 2021 US Open campaign, where they are rated as the top players to follow.
However, it is a well-known fact that the US Open isn't just about the Slam. This year's US Open is no different and is full of activities that go beyond the tennis courts and many players are participating in all sorts of events.
One of these events is the Smash Bash which was hosted by Garbine and Bianca.
This was the 4th annual Smash Bash which is an exhibition Ping Pong event and was staged at The Rosé Terrace, at the Pierre Hotel just outside Central Park, on Thursday the 26th of August. Andrey Rublev was also part of the event which is also popularly known as the "celebration of tennis."
Garbine Muguruza posted an interesting message on Instagram just before the event:
"Celebrate tennis season in New York at our 4th Annual Smash Bash! Co-hosted by 2021 US Open players, Garbiñe Muguruza and Bianca Andreescu, the outdoor soiree features elevated court-side fare and spirits, a chance to stage your table tennis talents, and a curated playlist of DJ favourites!"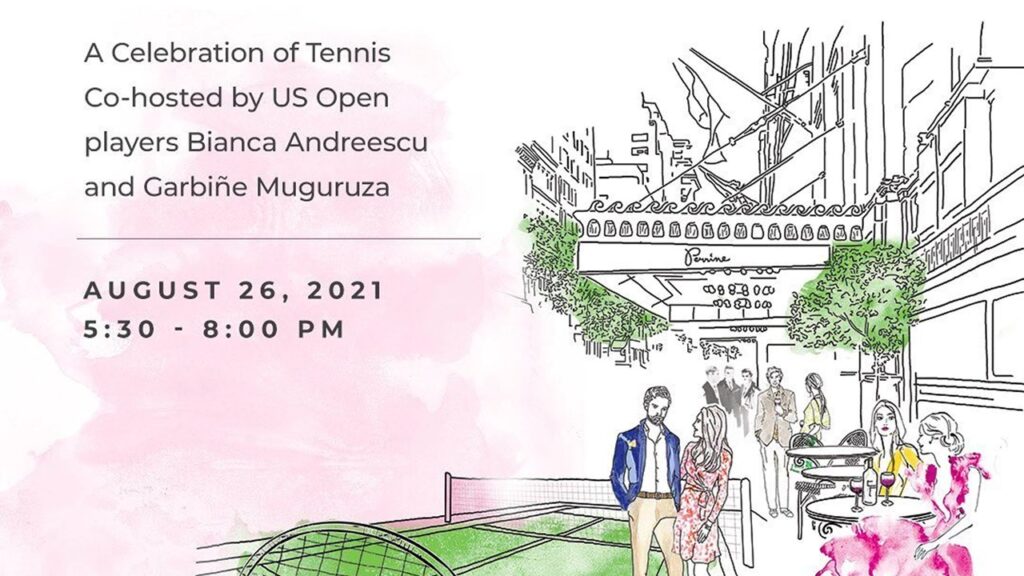 Fans and admirers celebrated the tennis season in New York at the Fourth Annual Smash Bash!

The event which was hyped in the right spirit and hosted by US Open players Garbine Muguruza and Bianca Andreescu, featured an elevated court-side fare served with endless Château Miraval Rosé. Table tennis skills, sip Honey Deuce cocktails by Grey Goose, enjoy a curated playlist of DJ favourites all in this exotic backdrop of the 61st Street sidewalk!

Guests paid an entrance fee which was inclusive of food, drinks, and gratuity. They were even entitled to a lucky draw price. While VIP ticket holders received a hamper, a gift from Miraval and Grey Goose, a signed book from tennis legend Rod Laver, and much more!

#Muguruza #Andreescu

Muguruza and Andreescu, Celebrate the Tennis Season, New York, playing Ping Pong, 2021 US Open,The Smash Bash hosted by Garbine and Bianca, 4th annual Smash Bash, exhibition Ping Pong event,The Rosé Terrace, at the Pierre Hotel, Central Park, Andrey Rublev, celebration of tennis, Garbine Muguruza Instagram, the outdoor soiree, Fourth Annual Smash Bash, Château Miraval Rosé, Table tennis skills, sip Honey Deuce cocktails by Grey Goose, 61st Street sidewalk, Miraval and Grey Goose, a signed book from tennis legend Rod Laver,

Tags: