Is Daniil Medvedev's wife Daria really his lucky charm?
Daniil Medvedev's wife Daria Medvedeva is originally from Moscow, Russia. And yes, it is true that she has been a very crucial part of his career.
The couple dated for 4 years before getting married in September 2018. Medvedev has always been grateful to his wife and lauds her for making him an improved player.
How did Daniil Medvedev's marriage impact his game?
Medvedev said in a press meeting in Washington that Daria was one of the most valuable members of his team. He deems that Daria has been a lucky charm for him.
Daniil says that it was the moment that he proposed Daria, when things swiftly started working out for him.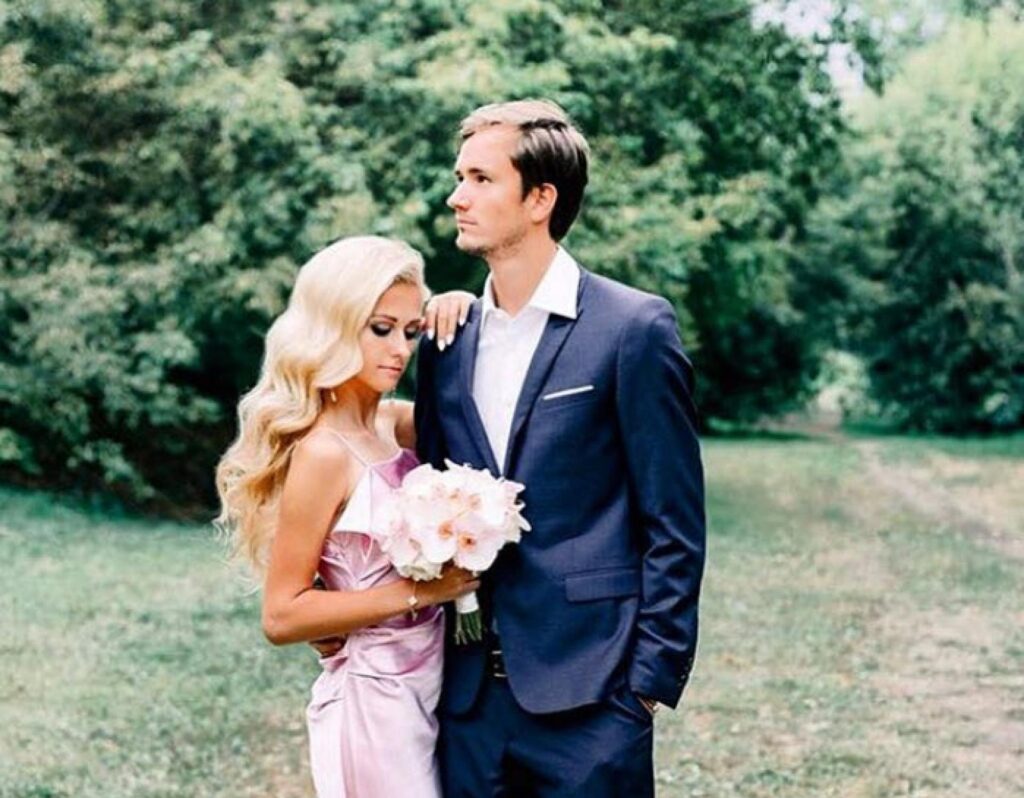 "She's one of the most valuable members of my squad," he told a Washington press conference.
"She gave me a lot of self-confidence. I always say that it's the moment I made the proposition to her, that's when I began to go up.
"It was at this point – it was soon after Wimbledon – I was, ranked 65 or something like this, and at the end of that year, I was pushing the rank 15.
"I mean, I made the best American swing I could have made last year, and it was only going up, and she does a lot for me in order for me to play better tennis.
According to the Russian, his wife looks into every detail and takes care of the small things in life for him. His only objective then remains to play tennis and be victorious in matches. This helps him to concentrate on his game and improve his skills.
Medvedev admits that Daria showed him the splendor of life and he would like to spend his whole life with her.
Medvedev currently is headed into the 2021 Australian open final and will be locking horns with Novak Djokovic in this contest.
Hashtags: #DaniilMedvedev #DariaMedvedev #DaniilMedvedevWife