Serena's Daughter Olympia Melts Hearts – Champion in The Making
Serena Williams has indulged her fans yet again and this is just a couple of weeks out from the 2021 Australian Open. This time she has broken social media with a photo training with her daughter Olympia.
Williams is scheduled to travel to Melbourne in the next few days for the 2021 Australian Open where she will enter mandatory quarantine.
Despite her own tough training schedule the tennis mother was able to squeeze in some training time with her three-year-old daughter ahead of the trip.
The twenty three time Grand Slam champion posted a photo of her training at the family tennis court with daughter Olympia swinging a racket right in front of her.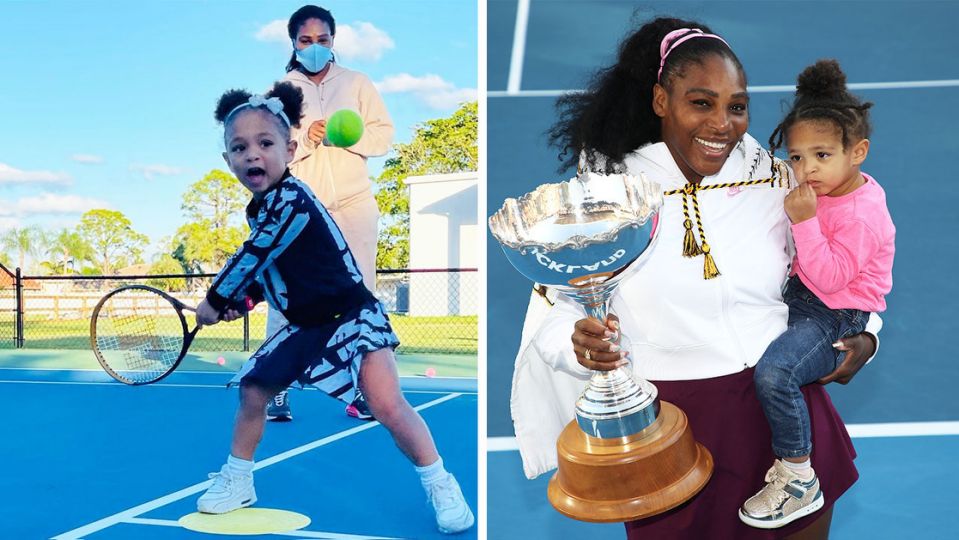 She captioned the photo with some tennis advice: "Turn, back, reach, head, follow through."
The photo reminds one of a similar one last year where Olympia was captured in the same purple outfit as Serena during training.
Fans went crazy over the photo and pointed out Olympia could be yet another family tennis champion in the making.
Hashtags: #Serena #Olympia #AustralianOpen