Marketa Vondrousova Maldives Bikini Shoot : Marketa Vondrousova is having the time of her life in the Maldives
Marketa Vondrousova did not have the pro WTA season she was hoping for, but we all know that it is tough, and it takes a lot to get into the limelight.
The 22-year-old Czech didn't manage to win a single title in 2021. However, she did reach the finals in Tokyo and ended up with the silver medal.
Marketa is absorbing some real quality holiday time in the off-season at the Maldives.
It is rumoured that she is in the company of her fiance. She had announced her engagement with her boyfriend Štěpán Šimek just after the completion of the Olympic games.
Here are some of the pictures posted by Marketa on her social media where she is seen in a bikini at the beach in the Maldives.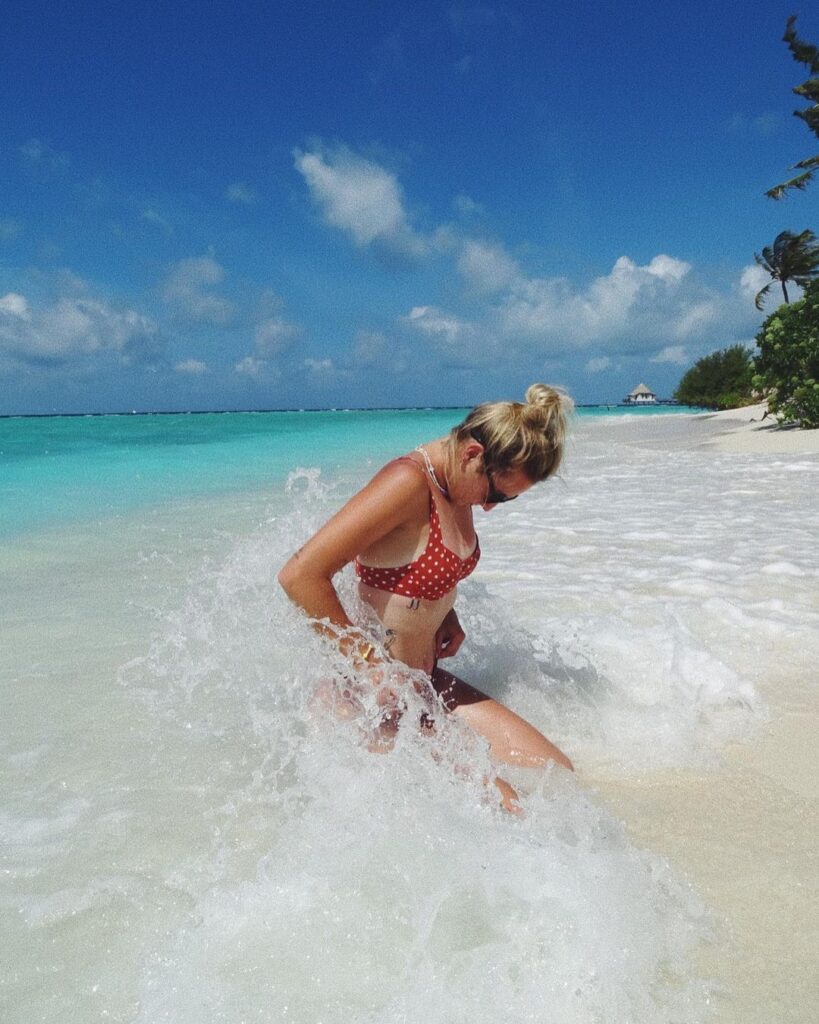 At the moment Marketa is ranked no.35, Marketa appeared in her last match on the 4th of November when she overcame world no.43 Viktorija Golubic 6-4 6-2 in the Rubber 2 in (draw).

Marketa Vondrousova Maldives Bikini Shoot, Marketa Vondrousova in Maldives, Marketa Vondrousova Ranked 35, Marketa Vondrousova Tokyo Finals, Marketa Vondrousova Maldives Boyfriend, Marketa Vondrousova Fiancee, Marketa Vondrousova Holiday, Marketa Vondrousova Štěpán Šimek, Marketa Vondrousova Engagement, Marketa Vondrousova WTA, Marketa Vondrousova Tennis, Marketa Vondrousova Match Today, Marketa Vondrousova Czech, Marketa Vondrousova vs,

Tags: