Maria Sharapova Building Fortunes Beyond Tennis : Russian tennis beauty Maria Sharapova considers retirement to be a mysterious concept and it makes her feel more mature than her age.
Sharapova bid farewell to tennis on 26th February 2020 after playing in the pro circuit at the highest level for 19 years.
In a conversation with Forbes chief content officer Randall Lane during the Forbes Under 30 Conference in Detroit, Maria Sharapova said with a laugh: "It's [retirement] a dreadful word. It makes me feel really old."
After declaring her departure from pro tennis, Sharapova, 34, has turned an entrepreneur and venture capitalist.
The 5-time Grand Slam singles champion earned $325 million before taxes, as price money through her playing career.
In fact, according to Forbes, she was at one time named the highest-paid female athlete in the world for 11 straight years.
It is understood that with the various investments her net worth must have more than doubled by now.
In 2012, she introduced her candy brand Sugarpova.
She is also an angel investor in companies such as Tonal, Supergoop, Therabody and Rove Furniture.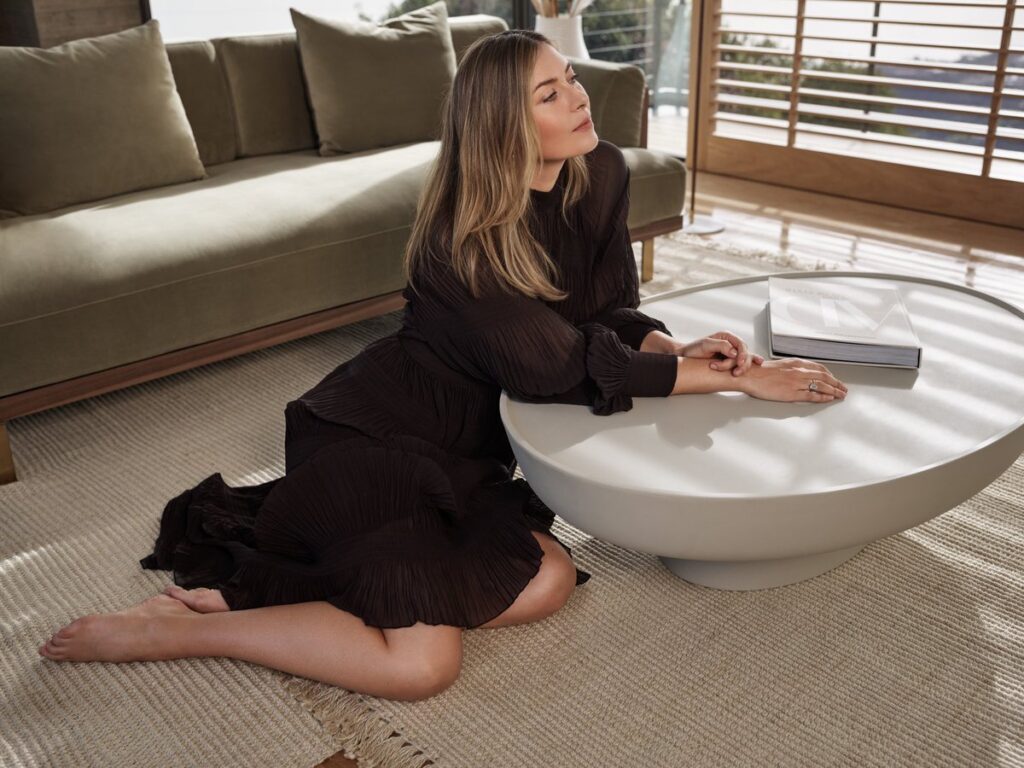 "I was always regarded as a tennis player. I just didn't want to be remembered by this one sport [tennis], and even though I knew that I was good at it, I felt like I had much more to offer," remarked Sharapova, who hopes to encourage health and wellness startups in the near future.
Sharapova Supergoop, Sharapova Therabody, Sharapova Rove Furniture, Sharapova Tonal, Sharapova Supergoop, Sharapova Sugarpova, Russian tennis beauty Maria Sharapova, Maria Sharapova Building Fortunes Beyond Tennis, True Angel Investor. Maria Sharapova Angel Investor,