Tsitsipas' mother Julia Salnikova is all praise for her son. Stefanos Tsitsipas' mother Julia dives deep into memory lane when she recalls the time when the Greek sensation exhibited signs of his incredible determination when he was just a kid.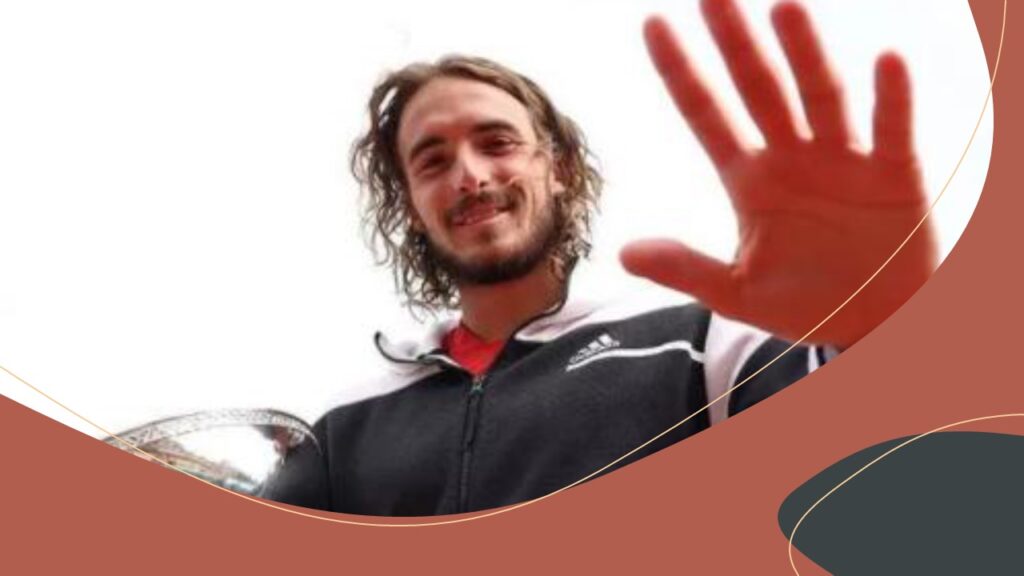 Stefanos Tsitsipas was especially delighted of winning his Maiden Master ATP 1000 in Monte Carlo recently. His mother, Julia Salnikova, also won a competition in the Principality when she was a junior about 40 years back.
Julia had an eye opening and candid conversation with local outlet Hellomonaco chatting about her son. Julia was asked to go into detail on a specific situation when Stefanos showed his enormous resolve when he was a kid.
Julia revealed:
"Firstly, it was all about tough preparation and discipline. Not everyone is capable of that from a very young age. As a teenager, Stefanos was imposed a stringent diet for medical reasons. He almost completely had to exclude gluten, sugar and lactose which is a truly disastrous for a young child. He bravely pursued it for numerous years. Just think what depth of character he had even at that tender age! At the same time, he was training and travelled almost all the time, carrying special foodstuff in his luggage."
Stefanos is now in Barcelona, where he aspiring to bag his first ATP 500 title. Stefanos Tsitsipas is seeded number 2 in Catalonia, and that he will lock horns with Antoni Munar Clar in his opening match.
Stefanos Tsitsipas Mykonos holiday photos
In the last year Tsitsipas' fans have been enjoying his Mykonos holiday photos all around social media. But little did they know that Tsitsipas is so dedicated to his sport that he almost never lets his fitness or training to lag behind in anyway.
Amongst one of his most famous photos stories have been those with his sweetheart, Theodora Petalas.
And then there are photos with his friends all relaxing around a villa in Mykonos.

Hashtags: #tsitsismile #JuliaSalnikova #tsitsipas, #TheodoraPetalas

Tsitsipas' mother Julia Salnikova is all praise for her son, Stefanos Tsitsipas mother Julia, Stefanos Tsitsipas, Stefanos Tsitsipas Master ATP 1000, Stefanos Tsitsipas Monte Carlo, Julia Salnikova, Stefanos is now in Barcelona, Stefanos Tsitsipas first ATP 500 title, Stefanos Tsitsipas is seeded number 2 in Catalonia, Stefanos Tsitsipas vs Antoni Munar Clar, Stefanos Tsitsipas Mykonos holiday photos, Stefanos Tsitsipas' sweetheart Theodora Petalas, Stefanos Tsitsipas villa in Mykonos,

Tags: